Information Security Engineer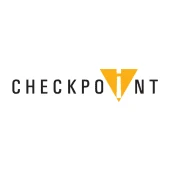 Checkpoint ID
IT
Bengaluru, Karnataka, India
Posted on Saturday, July 8, 2023
Job Description: Information Security Engineer
We are seeking an experienced and highly skilled Information Security Engineer to join our organization. As an Information Security Engineer, you will play a critical role in safeguarding our systems, networks, and data from potential threats and vulnerabilities. You will be responsible for implementing and maintaining robust security measures, assessing risks, and ensuring compliance with industry standards and regulations.
Responsibilities:
1. Develop and implement information security strategies:
- Design and execute strategies to protect our systems, networks, and data from unauthorized access, cyber-attacks, and other potential security risks.
- Collaborate with cross-functional teams to establish and maintain effective security controls, policies, and procedures.
2. Conduct security assessments and risk management:
- Perform regular security assessments, vulnerability scans, and penetration tests to identify potential risks and vulnerabilities in our infrastructure.
- Analyze security incidents, investigate root causes, and implement appropriate corrective actions.
3. Manage security infrastructure:
- Maintain and configure security tools, systems, and software such as firewalls, intrusion detection systems, and encryption technologies.
- Monitor security logs and alerts, respond to security incidents promptly, and ensure the integrity and availability of our systems.
4. Ensure compliance:
- Stay up-to-date with relevant security regulations, industry standards, and best practices.
- Develop and enforce security policies, procedures, and guidelines to ensure compliance with legal and regulatory requirements.
5. Security awareness and training:
- Provide guidance and training to employees on security best practices, raising awareness about potential threats, and promoting a security-conscious culture.
6. Incident response and disaster recovery:
- Develop and maintain incident response plans, including disaster recovery and business continuity plans.
- Coordinate and participate in security incident response activities, ensuring timely resolution and mitigation of security breaches.
Qualifications:
- Bachelor's degree in Computer Science, Information Security, or a related field (Master's degree preferred).
- Proven work experience as an Information Security Engineer or in a similar role.
- In-depth knowledge of information security principles, practices, technologies, and industry standards.
- Experience with security technologies such as firewalls, intrusion detection systems, antivirus software, encryption, and vulnerability assessment tools.
- Familiarity with regulatory requirements such as GDPR, HIPAA, or PCI DSS.
- Strong analytical and problem-solving skills, with the ability to assess risks and make effective recommendations.
- Excellent communication and interpersonal skills to collaborate with various stakeholders and effectively communicate security issues.
- Relevant certifications (e.g., CISSP, CISM, CEH) are highly desirable.
Join our team as an Information Security Engineer and play a pivotal role in ensuring the confidentiality, integrity, and availability of our systems and data. Apply your expertise to protect our organization from evolving cyber threats and help us maintain a robust security posture.