Strategic Account Executive - New York City Metro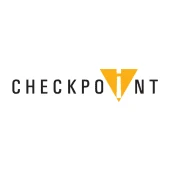 Checkpoint ID
Sales & Business Development
Remote
Posted on Friday, August 4, 2023
MRI Software offers enterprise software applications and hosted solutions that support global real estate property owners, investors, and managers in operating their real estate businesses and maximizing the returns on their diverse global business portfolios. Our client base ranges from small- and mid-size property managers to Fortune 500 companies.
To accommodate our growth, we are seeking experienced Business to Business sales professionals to generate new and recurring revenues through the sales and marketing of MRI's customizable applications. This is a great opportunity for dynamic, aggressive sales professionals that are driven to hunt for new business and have a proven track record for employing a consultative sales approach.
As a Senior Account Executive, you will be responsible for the following:
Proactively prospect for new sales opportunities.
Deliver sales presentations to prospects, including product demonstrations.
Develop and implement strategic sales plans to proactively identify and sell new opportunities.
Exceed assigned annual sales quota.
Handle the contracting process and simple sales negotiations.
Analyze and control expenditures to conform to budgetary requirements.
Design and recommend sales and marketing programs and set short and long-term sales strategies for targeted prospects.
Develop and implement integrated sales strategies in conjunction with other business units on shared opportunities.
Monitor and evaluates the activities and products of the competition.
Prepare and submit sales reports showing sales volume, potential sales, and areas of proposed opportunity, including prospects, for the region.
Represent company at trade association meetings to promote products, sit on panels, and act as an overall industry expert.
All other duties and responsibilities as assigned.
Skills & Requirements:
10 or more years of strategic sales or related experience in the commercial or multifamily real estate industry. Ideal candidate would have experience managing a territory and/or client relationships in the real estate / property management industry, with at least 10 years of strong work experience.
Bachelor's degree in business, marketing, or related discipline or equivalent training in business or sales management, and 7-10 years of sales experience.
Experience in selling software and/or knowledge of the Real Estate industry required as well as the ability to network within the industry.
Knowledge of products, software pricing practices, selling skills, personal computers and various software application skills is helpful.
Demonstrated track record in closing new business over a sustained period, exceeding sales targets with ability to demonstrate software to potential users.
Marketing orientation with the ability to develop strong marketing strategies to edge out the competition.
Excellent understanding of the end user business and issues or the ability to apply unrelated knowledge to the Real Estate Industry.
Ability to push past rejection to achieve results.
Demonstrated computer systems knowledge, including web technologies, CRM, employee self-service, a general understanding of larger business system applications.
Planning skills to determine and meet departmental objectives.
Verbal and written communication skills with the ability to build and deliver powerful presentations.
Excellent time management, communication skills, decision making, human relations, presentation, and organization skills.
Ability to operate in a very fast paced environment with multiple high-level priorities.
Must live in assigned territory and have the ability to work from a remote home office. Out-of-town travel required. Work is performed from a home office setting with minimal exposure to health or safety hazards; substantial time is spent working on a computer.
Professional appearance and presentation required.
What Makes this a Great Opportunity?
MRI is an industry leader that has experienced double digit revenue growth year over year
We provide great internal sales support including marketing support
Over 95% client retention
Base salary and commission
5 week sales training program
MRI Software named a 2023 Top Workplace by NorthCoast 99!
Pay Range for Role: $60,000-$125,000 annual
A wide salary range is posted for this position and any job offer is based upon a salary analysis to comply with the required state pay transparency law. The salary analysis considers relevant experience, education, certifications, and seniority as compared to others doing substantially similar work. There is no guarantee an offer will be at the top of the posted range based on the salary analysis.
MRI Software delivers innovative applications and hosted solutions that free real estate companies to elevate their business. Our flexible technology platform, along with an open and connected ecosystem, allows us to meet the unique needs of real estate businesses, from property-level management and accounting, to investment modeling and analytics for the global commercial and residential markets. With nearly five decades of expertise and insight, we have grown to include offices in across the United States, the United Kingdom, Hong Kong, Singapore, Australia, South Africa, New Zealand, Canada, and India, with over 3000 team members to support our clients and their unique needs!
MRI Software is proud to be an Equal Employment Opportunity Employer