Senior Software Engineer IV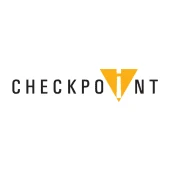 Checkpoint ID
Software Engineering
India
Posted on Friday, August 11, 2023
As a software engineer, you will enhance online experiences for our huge user base. Utilizing your web application experience to build responsive experiences for our customers. You will be working on new projects as well as existing live projects as well.
To be successful in securing this role, you'll have at least 6-12 years of commercial experience, including substantial hands-on involvement in web application development. It requires collaboration with teams of Designers, Developers & Other stakeholders.
8+ years of experience working with .Net core, and MVC framework
Experience working with JavaScript Angular or React JS with at least 4 years of Experience.
Good experience working with Microsoft SQL Server Database
Good experience working with the enterprise web applications
Good understanding of API requests and third-party API integration
Experience working with Agile principles
Solid understanding of responsive design, cross-browser,

and component-based development

Ability to build and craft beautiful responsive front-end experiences
Ability to work independently
Eagerness to work with many projects
RESPONSIBILITIES:
Recommend best practices to advise and create the best front-end user experience for our customers.
Collaborate with the development team to create/enhance features in the application.
To create powerful web pages out of technical requirements from the clients.
Listen to the customers and translate that into a great user experience.
Configure web applications in different environments and upgrade them in a timely manner.
Utilize features of an existing application to prepare pages for clients.
Migrate web pages from one environment to another environment.
Handle individually client's production releases.
PERSONAL AND BUSINESS ATTRIBUTES/SKILLS
Strong results orientation
Self-motivated team player with integrity and a great work ethic
Ability to multitask in an effective and organized manner
Desire to work in

a fast-paced environment

and always willing to work hard to continually raise the bar for the team
Excellent communication and interpersonal skills
Accountable for commitments made and scheduled deliverables
EDUCATION
Bachelor's/Master's degree in software engineering, Computer Science, or a related area
BENEFITS:
Ability to learn leading technical / industry standards and technologies.
Flexible working arrangements (2 days in the office)
Annual performance-related bonus
6x Flexi Fridays: knock 2.5 hours off your day on a Friday.
Engaging, fun & inclusive culture: check out the MRI Software APAC Insta feed and stories!
ABOUT THE BUSINESS:
MRI Software is a global Proptech leader delivering innovative applications and hosted solutions that free real estate companies to elevate their business.
Our flexible technology platform, along with an open and connected ecosystem, allows us to meet the unique needs of real estate businesses, from property-level management and accounting to investment modeling and analytics for the global commercial and residential markets. With nearly five decades of expertise and insight, we have grown to include offices across the United States, the United Kingdom, Hong Kong, Singapore, Australia, South Africa, New Zealand, Canada, and India, with over 3500 team members to support our clients and their unique needs!
MRI is proud to be an Equal Employment Opportunity employer.