Payment Application Analyst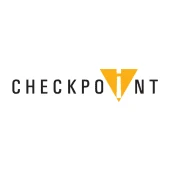 Checkpoint ID
IT
South Africa
Posted on Saturday, August 26, 2023
From the day we opened our doors in 1971, MRI Software has built flexible, game-changing real estate software solutions to improve people's lives. The only way to carry out that mission is to hire the absolute best employees on earth. People like you.
Work hard, play hard. Always. Our relentless commitment to client success, our employee resource groups and our promise to empower our teams to reach their full potential are a few examples of what makes MRI Software special.
And we're insanely dedicated to creating a work environment that you look forward to every single day. That's why we invest heavily in our employee engagement, so you enjoy the tech industry's best perks. Together with the whole Pride, (lion roar for "family") employees, customers, and partners, we're on a mission to break new ground and lead the real estate industry into a digital-first future.
We understand the need to provide a flexible working environment partnered with team collaboration and socialisation. Therefore, we operate a hybrid working model with 3 days of working from home per week. This role is based in the Cape Town office.
The Payment Application Specialist will be processing a high volume of cash applications, accurately and on a timely basis for a variety of MRI Software's global business units with a focus on NA region businesses. The specialist will interact with the Accounts Receivable team members to resolve payment discrepancies and cash reconciliations. The specialist will track daily cash receipts and post daily to ensure an up-to-date reflection of outstanding client invoice balances. This person will interact with Accounting team members to properly post non-invoice related payments and to reconcile accounts.
Process incoming payments: Lockbox, ACH, Credit Cards, and Wires utilizing reports from online portals. Research insufficient payment information.

Review all lockbox deposits. Process unapplied payments.

Ensure that payments are applied per remittance and in a timely manner to not affect client experience.

Prepare month end journal entries related to cash and intercompany balances.

Update cash receipts tracking files.

Balance bank transactions to General Ledger frequently. Ensure credits received in all bank accounts (as assigned by management) are accounted for and allocated and returned payments have been processed in a timely manner.

Prepare weekly/daily cash reports to support Accounts Receivable team and management responsibilities.

Handle inquiries applicable to cash applications.

Coordinate with Accounts Receivable team in resolving customer remit issues.

Utilize ingenuity to innovate processes and procedures.

Perform other duties and participate in other projects as assigned by management, including cross training within the department.
REQUIREMENTS:
Knowledge and Skills:
Mastery of Microsoft Excel; functions, formulas, tables and graphs.

Consistently at work and on time, follows instructions, responds to management direction and solicits feedback to improve performance.

Exemplary communication skills and ability to work well individually or as a member of a team.

Attention to detail and ability to plan, organize, prioritize and multi-task.

Creativity to continue to elevate current standards and pride of ownership in duties.

Show strong initiative, problem analysis and problem-solving skills.

Comfortable learning and utilizing multiple online resources.
Education and Experience:
High School diploma required. Associates or higher level in Accounting strongly preferred

Global cash application experience a plus, but not required

Candidate must be detail-oriented with a focus on accuracy and efficiency
We're obsessed with making this the best job you've ever had!
We want our teams to love working here, so we've created some incredible perks for you to enjoy:
We want our staff to love working here, and so we've created a few unique perks such as office breakfasts, quarterly lunches and virtual social events. Additionally, we value your input in your employee experience and have employee-led groups such as our DEI committee, employee resource groups such as Women and Allies, and our Pride Event Group

Have confidence in your health with our offered Medical Aid Scheme.

Invest in our competitive Personal Pension plan and help set you up for your future.
Big on family? So are we! Here at MRI Software we recognise that your family is important, and being able to spend quality time with your family as it grows is a wonderful experience. Therefore, the MRI Software Parental Leave benefit is designed to give you the opportunity to spend time with your new arrival(s).

Enjoy a fantastic work-life balance with 25 days of annual leave plus Bank Holidays, and finish early 6 times a year with our 'Flexi' scheme.

Further your professional development with our Tuition Reimbursement Schemes

Enjoy the flexibility of working from anywhere in the world for two weeks out of the year!
MRI continues to strive to amaze as a global industry leader in real estate software. Whether you are joining as a new pride member or bringing your expertise back, your talent is important to maintaining MRI's high client experience standard and continuing our growth in the PropTech space.
Amazing growth takes amazing employees. Are you up to the challenge?
We know the confidence gap and imposter syndrome can get in the way of meeting remarkable candidates, so please don't hesitate to apply — we'd love to hear from you!

As a global company, we believe diversity brings benefits for our people, customers and clients. This is why MRI Software is committed to being an inclusive employer, regardless of your ethnicity, religion, sexual orientation, gender identity, disability, age, military and veteran status.
Diversity, Equality and Inclusion are values that are critical to our success; come and see for yourself.