Junior Data Engineer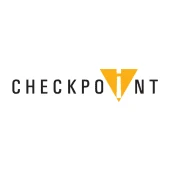 Checkpoint ID
Data Science
Bengaluru, Karnataka, India
Posted on Wednesday, September 13, 2023
At MRI Software, we're in search of a dedicated Junior Data Engineer to become a vital part of our dynamic team. As a Junior Data Engineer, you'll have the chance to contribute to our rapidly growing group of analytics experts. Your role will involve enhancing and refining our data and pipeline architecture, as well as streamlining data flow and collection to benefit cross-functional teams.
Position Overview: Joining our Business Intelligence team, you'll play a crucial role in ensuring the seamless implementation and ongoing maintenance of our Data Warehouse (DWH), Reporting, and ETL pipelines.
Essential Qualifications:
Demonstrated aptitude for navigating complex datasets from diverse sources, formats, and structures, with a strong preference for experience in the Real Estate domain.

Practical hands-on experience with Azure Data Factory or Azure Synapse Analytics.

Proficiency in SQL, PL/SQL, ETL tools, and techniques for enhancing performance across the ETL technology stack.

Practical familiarity with cloud-based solutions like Red Hat, Azure, AWS, or IBM Cloud for data storage, database management, ETL implementations, and visualization creation.

Exposure to version control systems such as Github or Gitlab, as well as deployment and continuous integration tools.

Familiarity with STAR and SNOWFLAKE schema techniques, with a proven track record of their application.

Understanding of data warehouse schemas and OLAP techniques.
Desirable Skill Set:
Some experience in coding with Python/Spark for data processing.

Exposure to web data extraction, handling unstructured data, advanced text parsing, and machine learning concepts.
Key Responsibilities:
Participate in the design, development, and implementation of database and ETL pipelines.

Contribute to the creation of scalable designs adaptable to an agile delivery environment.

Assist in architecting, planning, and implementing end-to-end Data Warehouse and Business Intelligence systems, incorporating best practices from Data Architecture, Integration, and Management realms.

Compile extensive and intricate datasets meeting functional and non-functional business requirements.
Other Requirements:
Bachelor's or Master's degree in a quantitative field like Communications Engineering, Mathematics, Computer Science, or equivalent practical experience.

A background of 1 to 2 years in information technology, primarily in analytics, business intelligence, consulting, or strategy, showcasing proficiency in translating data into actionable insights using SQL/PLSQL.

Effective organizational, time management, and communication skills.

A working grasp of current trends and techniques within the relevant technical track is a plus.
Company Overview:
MRI Software delivers innovative applications and hosted solutions that free real estate companies to elevate their business. Our flexible technology platform, along with an open and connected ecosystem, allows us to meet the unique needs of real estate businesses, from property-level management and accounting, to investment modelling and analytics for the global commercial and residential markets. With nearly five decades of expertise and insight, we have grown to include offices in across the United States, the United Kingdom, Hong Kong, Singapore, Sydney, South Africa, New Zealand, Canada and India with over 1200 team members to support our clients and their unique needs!