NOC Support Engineer III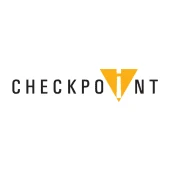 Checkpoint ID
Customer Service
India
Posted on Friday, September 15, 2023
Description:
Reporting to the NOC Lead/Manager you will assist in providing L2/L3 level technical support to NOC.
The day-to-day responsibilities will include:
• Continuously Monitor IT Infrastructure, work on alerts and resolve. Escalate the issues to next level if required.
• Work experience on Infrastructure monitoring tools like – Logic Monitor, Kaseya, Nagios and New Relic
• Monitor application performance from New Relic and act on alerts, resolve
• Prepare weekly reports, monthly reports of alerts / tickets worked on and calculate SLA and review performance
• Research and identify solutions to software and hardware issues
• Diagnose and troubleshoot technical issues, including account setup and network configuration
• Provide Azure support with L1 level support and troubleshooting.
• Restoring a failed IT Service as quickly as possible and update the client
• Incident Management based on ITIL process
• Prioritise and manage multiple tickets related to different technologies where you are requested to work as per the client requirement
• Ensure that any technical issues on a service ticket are escalated efficiently and resolved as quickly as possible
• Change Management and Release management process based on ITIL
• Track computer system issues through to resolution, within agreed time limits and update the ticketing tool
• Ask customers targeted questions and deal with them through a series of communications and updates until the issue is get resolved.
• Provide prompt and accurate feedback to customers and Update the client about the resolution
• Refer to internal databases, knowledgebase or external resources to provide accurate tech solutions without violating the SLA
• Follow up with clients to ensure their IT systems are fully functional after troubleshooting
Technologies:
• Windows Server Administration 2008R / 2012 / 2012R2 / 2016
• Microsoft Office 365
• Microsoft Exchange 2010 / 2013 / 2016
• Backup Technologies,
o Veeam Backup and Replication 9/ 9.5/
o Zerto backup
o Azure Support for L2 level
• Hypervisor - VMWare vSphere 6 / 6.5 / 6.7
• Networking – Cisco, Fortigate, Meraki
• Cloud Services – Azure, AWS, Forcepoint
• Citrix – XenApp, Netscaler, Provisioning Services
• ITIL
• End point protection, Sophos and Kaspersky
• IT Infrastructure Monitoring tool, Logic Monitor, SolarWinds and PRTG Network monitor, Kaseya
• Microsoft SQL Server / 2008/2014/2016
• ADFS /DFS / IIS and Print Servers
• Storages and SAN Devices, Dell/ QNAP/ HP
• Remote Server Management – Kaseya, RDP, VNC
Requirements:
• Proven work experience as a Technical Support Engineer, Desktop Support Engineer, IT Help Desk Technician or similar role
• Hands-on experience with Windows/Mac OS environments
• Ability to diagnose and troubleshoot basic technical issues with quick solutions
• Familiarity with remote desktop applications and help desk software
• Excellent Communication skills and Ability to communicate with client in very precise and professional manner
• Ability to provide step-by-step technical help, both written and verbal
• Ability to prepare technical document based on solution and process
• Hands on Experience on VMware, Hyper-V, Windows servers and Citrix
• Hands on experience in VEEAM, Rapid Recovery and other backup solutions.
• Excellent knowledge of Endpoint protections software like Sophos, Symantec, etc
• Work experience in network troubleshooting and configuration of VPN, IPSec, DNS, DHCP and Proxy etc
• Experience in Windows Exchange Servers, SQL servers and O365
• Experience in Windows and VMware Patch Management
Activities:
• Daily Server health check monitoring and update
• Backups Administration – Checking and troubleshooting of backup jobs
• Active Directory Account Administration (Account additions / changes)
• Technical Information gathering for service delivery reporting
• Escalating hardware failures to third party vendors
• Responding to monitoring alerts and fix the issues
• Troubleshooting Windows Server related issues
• Printer troubleshooting
• Windows server patching
• Email Spam Management
• Firewall Administration

Certification:
• Holding vendor accreditations (Microsoft / VMware / Veeam / Citrix / ITIL ) is preferable

Benefits:
- Ability to learn leading technical / industry standards and technologies.
- Flexible working arrangements (2 days in the office)
- Annual performance-related bonus
- 6x Flexi Fridays: knock 2.5 hours off your day on any day.
- Engaging, fun & inclusive culture: check out the MRI Software APAC Insta feed and stories!
About MRI:
Founded in 1971, MRI Software is a leading provider of innovative real estate software applications and hosted solutions. MRI's comprehensive and flexible technology platform coupled with an open and connected ecosystem meets the unique needs of real estate businesses—from property-level management and accounting to investment modeling and analytics for the global commercial and residential markets.
Based outside Cleveland, Ohio, MRI Software is a global company with offices in the United States, Canada, Australia, New Zealand, Hong Kong, Singapore, South Africa, and the United Kingdom. Technology has changed over the years, but we pride ourselves on staying true to the original vision of our founders.