Power BI Developer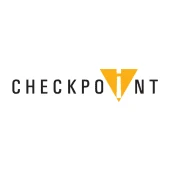 Checkpoint ID
Software Engineering
Bengaluru, Karnataka, India
Posted on Friday, September 22, 2023
MRI Software looking for an experienced and skilled candidate to join our team as a Quality Assurance (QA) Engineer. As a QA Engineer you will be responsible to assess software quality by designing and implementing software testing processes. You will take ownership of code quality through exploratory and manual test scripts. You will hunt bugs, identify issues, report them and see that they are dealth with. We perceive the QA Engineer as the knowledge bank of the business domain associated with the product(s) you will be working on and shall be the main go to person for all team members including the developers.
Job Description – Power BI Developer (5+ Years Experience)
Design, develop & publish Power BI Reports.

Develop Power BI Data models and recommend best practices for report creation and visualizations.
Implement row-level security on data along with an understanding of application security layer models in Power BI.

Integrate Dashboards into applications using Embedded Analytics.

Collaborate with product owners to gather business requirements for Analytics and Reporting

Provide guidance to BI developers in the team.

Troubleshoot reporting issues and tune report performance.
Build and modify tables, views and optimize SQL queries, indexes as needed.

Responsible for implementing security on developed Dashboards in accordance with security and access requirements.

Ensure agile/scrum practices are followed during the development process.

Evaluate self-service reporting and dashboard tool.

Develop standard report, custom reports.

Develop DAX expressions as per needs.