QA Engineer (Automation & Manual)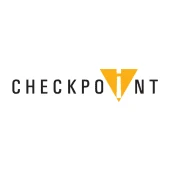 Checkpoint ID
Quality Assurance
Bengaluru, Karnataka, India
Posted on Friday, September 22, 2023
MRI Software looking for an experienced and skilled candidate to join our team as a Senior Quality Assurance (QA) Engineer. As a Senior QA Engineer you will be be responsible to assess software quality by designing and implementing software testing processes. You will take ownership of code quality through exploratory and manual test scripts. You will hunt bugs, identify issues, report them and see that they are dealth with.
We perceive the Senior QA Engineer as the knowledge bank of the business domain associated with the product(s) you will be working on and shall be the main go to person for all team members including the developers.
Roles and responsibilities
Applies defined software testing practices and procedures to drive quality and testability of products and services.

Exercises judgment in application of methods and procedures to evaluate quality products and services.

Builds productive internal relationships that are essential to delivering quality products and services.

Works independently, with general instructions on assignments.

Develops testing requirements, test cases, and test plans.

Reports software defects in detail with information gathered, tech support or other internal resources.

Actively seeks assistance as needed but demonstrates learning and growing independence

Actively seeks guidance for prioritization and review of deliverables.

Analyses offerings against functional and non-functional requirements

Creates clearly documented plans, designs and results

Contributes to the creation of reasonably and increasingly accurate work estimates

Learns new emerging skills functional and technical skills that are relevant to our practices
Personal and Business Attributes/Skills
Knowledge of software testing and quality assurance principles, methods, and processes

Accounting/Financial background particularly in the commercial market desired

Self motivated contributor with initiative and drive

Team player and understands how own work is important to the team's success

Strong integrity and highly reliable contributor

Great work ethic focused on project and business success

Ability to multitask in an effective and organized manor

Desire to work in a fast paced environment

Willing to contribute what it takes to meet deadlines and deliverables

Accountable for commitments made and scheduled deliverables

Dedicated to continual learning and self improvement

Willing to take on additional responsibility to ensure team success

Highly effective written and verbal communication skills

Speaks up and contributes to continuous feedback and improvement efforts

Thrives in an environment that fosters constructive debate

Familiarity with Scrum project management
Education
BA/BS Degree in Computer Science, Software Engineering or related software engineering experience

Two to four years of testing experience or similar preferred.
Experience
At least 5 years of experience in the field of automation testing of software products and web/mobile applications using the structured testing methodology.

Solid skills in Automation framework design

Solid experience with Selenium webdriver (Not Selenium IDE)

Experience in writing automation script using C#/Java/Ruby or Python

Experience with any Codeless testing tool will be an asset

Solid understanding of creation and maintaining test scripts using BDD/TDD automation frameworks such as Specflow, Cucumber

Good Understanding of Jenkins framework

Proficiency with SQL and understanding of relational database system

Hands-on experience testing REST APIs using tools like Postman

Experience with collaboration tools Jira and Xray
Benefits:
Ability to learn leading technical / industry standards and technologies

Flexible working arrangements (2 days in the office)

Annual performance-related bonus

6x Flexi Fridays: knock 2.5 hours off your day on a Friday

Engaging, fun & inclusive culture: check out the MRI Software APAC Insta feed and stories!
About the business:
MRI Software is a global Proptech leader delivering innovative applications and hosted solutions that free real estate companies to elevate their business.
Our flexible technology platform, along with an open and connected ecosystem, allows us to meet the unique needs of real estate businesses, from property-level management and accounting, to investment modeling and analytics for the global commercial and residential markets. With nearly five decades of expertise and insight, we have grown to include offices in across the United States, the United Kingdom, Hong Kong, Singapore, Australia, South Africa, New Zealand, Canada, and India, with over 2000 team members to support our clients and their unique needs!
MRI is proud to be an Equal Employment Opportunity employer.